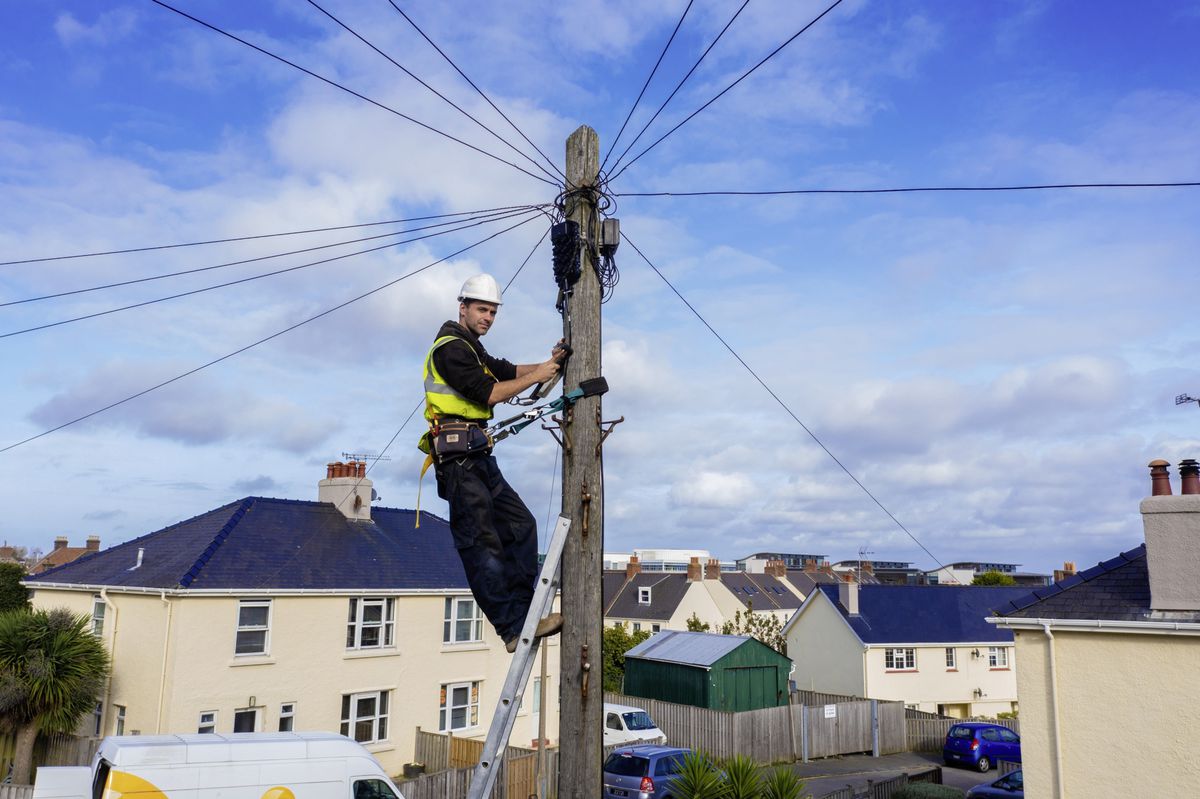 The States of Guernsey has unanimously voted to invest in the roll out of the Guernsey Fibre broadband network and support Sure to hasten its delivery.
Guernsey Fibre will provide islanders with a brand-new fibre optic network which will transform the way we work, live, and play in the digital space.
Investment into the island's broadband network was proposed by the Policy & Resources Committee and the Committee for Economic Development in a joint policy letter in September 2021.
The President of the Policy & Resources Committee Deputy Peter Ferbrache said: "Businesses, the wider community and indeed government have told us that we need to accelerate the roll out of fibre so that our digital infrastructure is faster, more resilient and accessible to all. We've listened and acted on this".
Deputy Neil Inder, President of the Committee for Economic Development said: "It is critical to ensure that everyone in Guernsey gets the benefits of fibre broadband - across geographic areas, across the community and across the economy. It is also critical that there is equity of access to support digital inclusion, which is vital to the long-term upskilling of Guernsey's population and economy".
The project has a combined investment of £37.5 million between Sure and the Government, which will be spent on technical equipment, local suppliers where possible and around 75 new jobs.
The policy letter proposed a government investment of £12.5 million into the project, to support the £25 million investment by Sure. This financial commitment by the States of Guernsey to accelerate the project was unanimously agreed by deputies on 15 October 2021.
The States' contribution benefits the project's scope and timescale. With the additional investment from the Government, Sure aims to connect all 30,000 properties on the island within 5 years, giving each and every resident excellent connection speeds. This timescale would not be viable without the additional investment by the States.
Deputy Ferbrache added: "Strong, reliable and fast internet connections are critical to our business sectors, even more so during and since the pandemic. This new roll out will ensure that our community is able to do all the things they want and need to online with top-quality connection speeds."
Guernsey Fibre is set to future-proof the island's broadband network for many years to come. Upgrading existing systems is an essential part of maintaining a strong internet service and the fibre roll out will help Guernsey stand out as a digital pioneer and support its status as an excellent place to live and do business.