Connecting Our Community
All of our lives are becoming increasingly digital and internet services are more vital than ever. We know it's essential that network performance and connection speeds are able to deal with our island's future demand.
Guernsey Fibre reflects an investment of £37.5million. This Sure project is being carried out in partnership with the States of Guernsey which is providing part-funding of up to £12.5m. Working together in this way means you have added reassurance that this is a long-term investment that will benefit you for years to come as it becomes a crucial part of the island's infrastructure.
The project is connecting 30,000 properties on the island, with everyone having access to fibre by the end of 2026.
Benefits to Guernsey
This investment is a boost to the local economy with the direct impact being the creation of 75 additional jobs and millions of pounds flowing to local suppliers that Sure is using. It is also expected to have an indirect impact of an uplift of 1.1% to the economy generated by more digital activity.*
* Source: FTTH Council (2014) – "providing full fibre to just half of all premises could result in a 1.1% rise in annual GDP"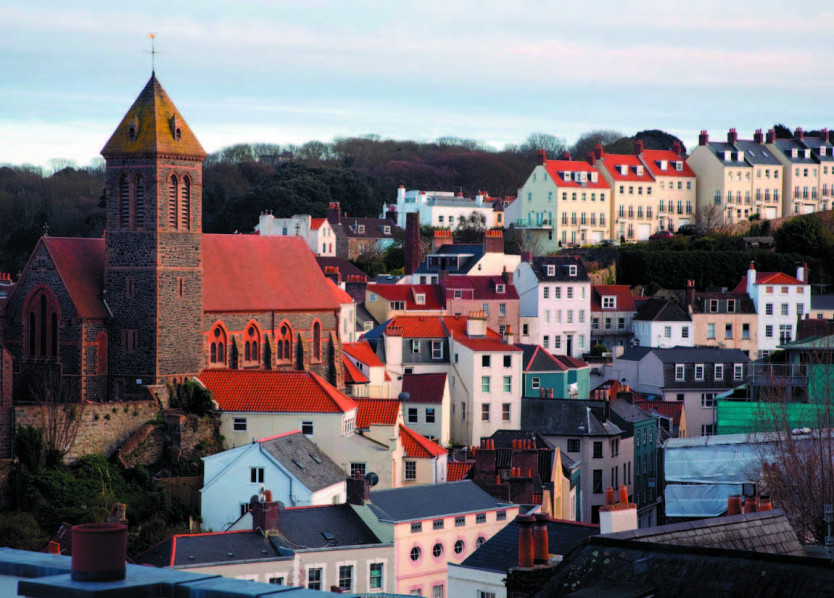 Benefits of Fibre
Guernsey Fibre is going to cover the whole island. So no matter where you live or work, you'll have access to a fast, reliable and stable connection.
The fibre connections are providing lightning-fast broadband that's up to 125 times faster than today's basic connection speed**.
This is enabling seamless learning and working-from-home experiences and will underpin the island's future economic growth.
** 2Gbps average symmetrical speed proven via Guernsey Fibre testing, on 30/10/23, using an ASUS TUF AX6000 Router.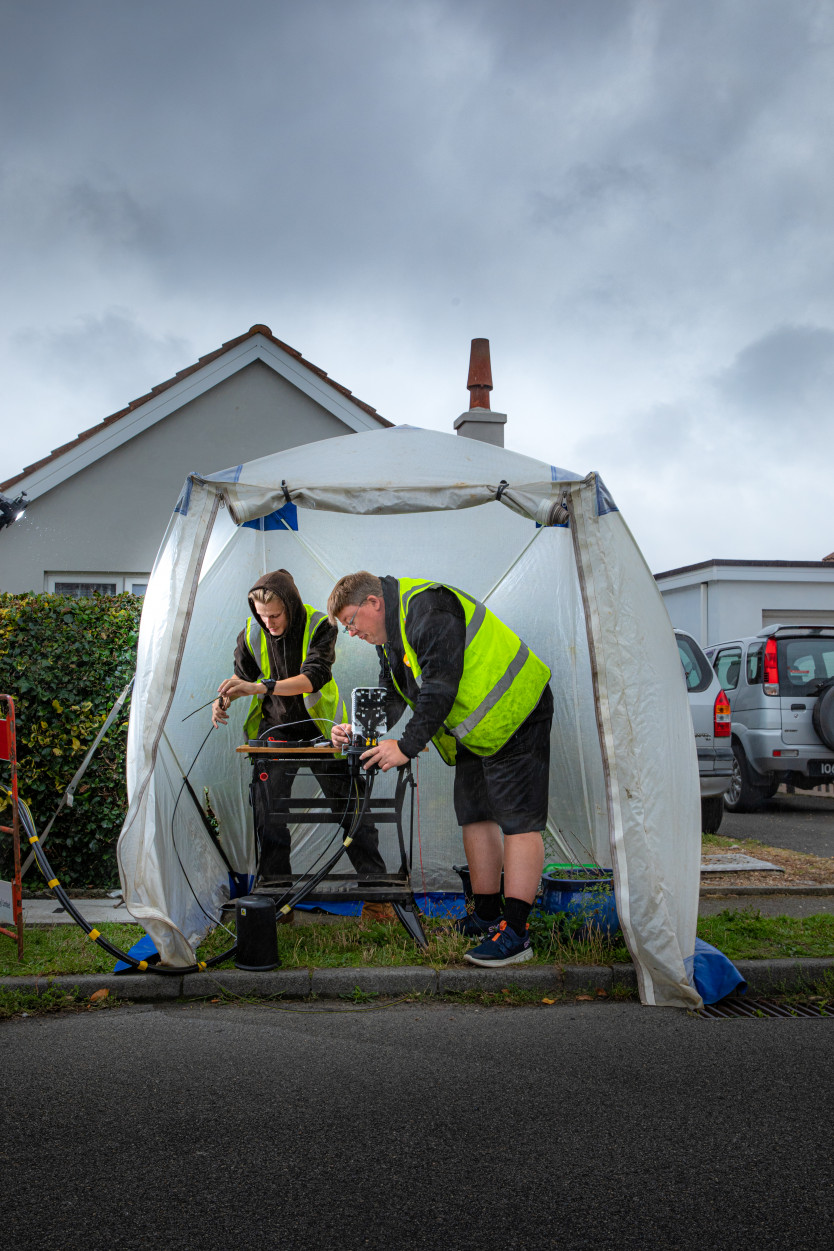 Local Experts
The Guernsey Fibre project is being delivered by Sure's expert local team of engineers applying their existing knowledge of top-class networking with the very latest technology.
We are expanding our workforce and working with seven local suppliers to deliver the project, so the joint investment is boosting the local economy by directly creating extra jobs.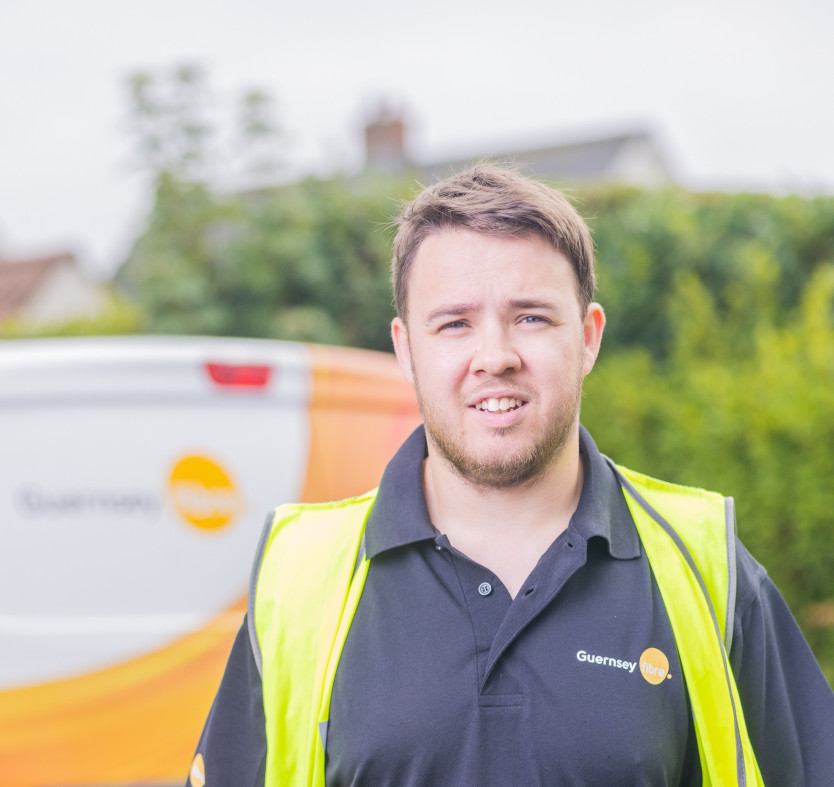 Recruitment
To deliver the Guernsey Fibre project, Sure is recruiting permanent and contract-based roles, with part-time and flexible opportunities available, including evenings or weekends to fit around your availability.
James Noon, Guernsey Fibre Quality and Training Lead, talks about what it's like to work in the installations team.