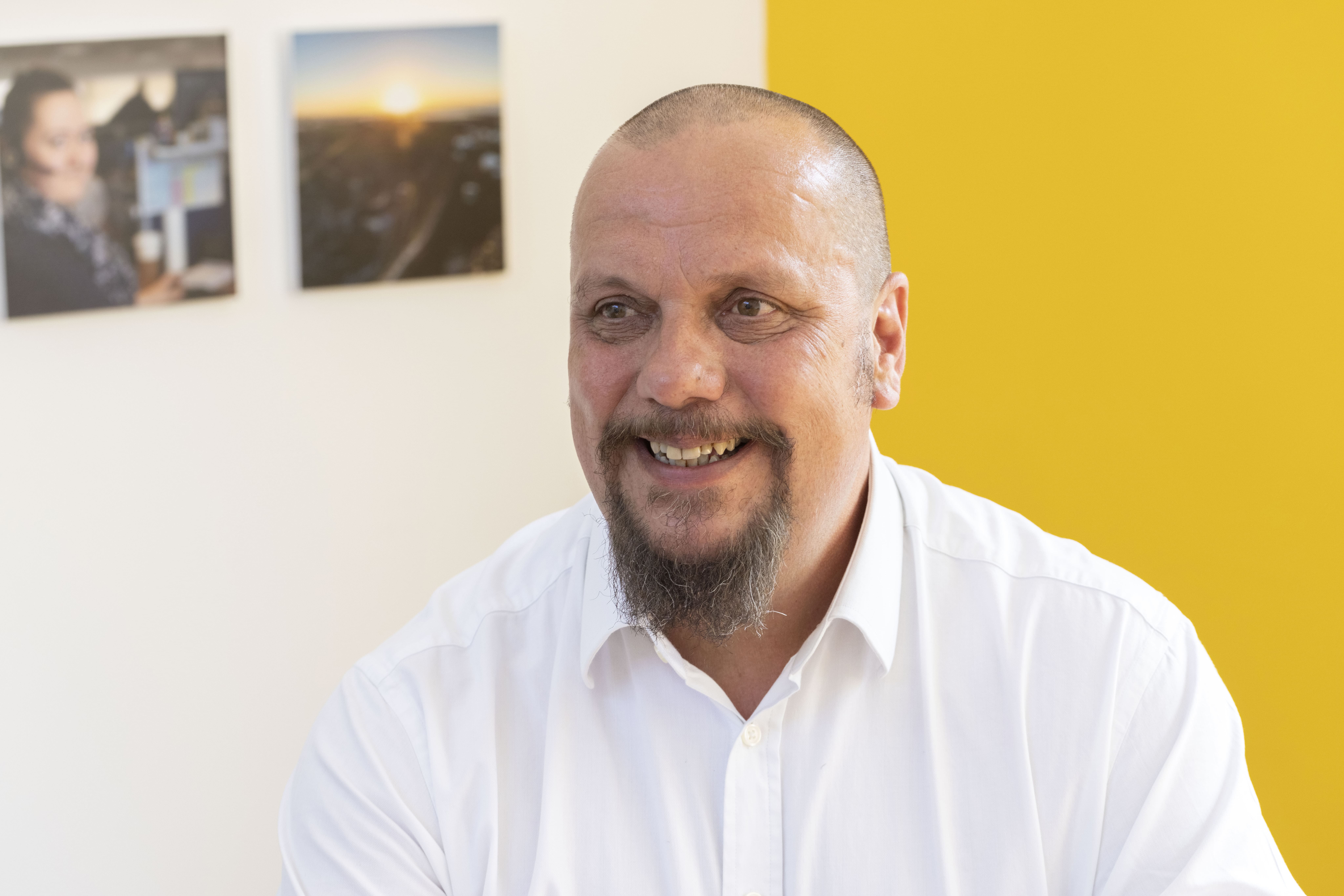 Guernsey Fibre - One year into a five-year project
The local business community came together recently to attend the Chamber of Commerce's 'Guernsey's Fibre Future' event where Justin Bellinger, Sure's Guernsey Chief Executive, discussed how year one of the five-year installation is going.
Attendees heard how the technology is going to improve the way we all live and work. The £37.5m investment, with £25m from Sure and up to £12.5m provided by the States of Guernsey, will connect every property with a faster, more reliable connection. Thanks to the States of Guernsey's support, fibre can be rolled out much quicker and it guarantees every home will have access.
Justin, who is instrumental to the fibre roll out, explained how this is the biggest telecoms project in the island in more than 125 years when the island's telecom cables were first installed. He added: "Installing the fibre network is an ambitious project. It's being built alongside the existing copper network so that there is seamless connectivity. 12-to-15 months after fibre is installed in any given area the copper network will be retired."
The economic benefits of fibre were also highlighted. Justin noted that as seen in other fibre-enabled jurisdictions, fibre will increase business productivity and foster creativity and entrepreneurism resulting in an estimated 1.1% growth in GDP per capita*.
Audiences also heard how Guernsey Fibre is working with seven local partners and over 75 new jobs have been created at Sure and the following suppliers:
• Geomarine • Bailiwick Satellites & Aerials • Fibretech • Aerials & Antennae • Satellite & Aerial Services • Quantum • Sensible • Digimap
Justin said: "Working with local suppliers and creating at least 75 new jobs means the investment to roll out fibre will be kept in the island and will improve Guernsey's economy."
Halfway through the presentation Justin gave a demonstration showing what the Connectorised Block Terminal (CBT) equipment looks like.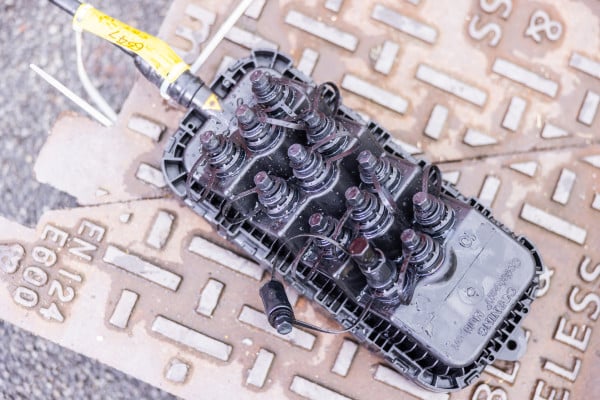 He explained that before an individual home can be linked up to fibre there must be a nearby fibre connection point – known as a CBT. This carries many properties fibre connections and most will be installed along the same route used by existing telephone cables.
So, if your current telephone service is supplied using underground cables, a fibre cable will be installed between your home and a nearby underground duct (which is accessed through a maintenance hole cover). If your current landline and broadband is supplied using overhead cables fed from a telegraph pole, a new fibre cable will be installed between the pole and your premises.
Justin also showed the fibre equipment that will be placed in customers' homes. He said: "An optical network terminal (ONT) is installed neatly in a place that's pre agreed. The ONT is a device that communicates directly with an internet service provider to get a fibre-optic internet connection in your home or office." The small size of the equipment received a positive reaction from the audience.
Top tips to get the most out of fibre were also heard at the event. Justin recommended:
Getting rid of old routers, Apple products and boosters as older technology may not be capable of fibre speeds and may slow internet speeds down.
Don't put routers by a fish tank, TV, sound system, baby monitor, radiators, or microwave as WiFi signals will be reduced.
Install a mesh WiFi system if you live in a house with more than two bedrooms or with thick granite walls to ensure the internet is transferred to every room by a strong WiFi signal.
At the end of the talk attendees were able to ask questions. Some asked how sustainable fibre is. Justin explained that higher connectivity can be directly related to increased productivity in a service economy, and it also reduces the need to travel. He explained that fibre is the greenest broadband technology in terms of carbon footprint due to a longer life and lower energy use than copper cables**.
Summing up, Justin said: "It's been great to reflect on how far we've come in just a year. The roll out is going better than we ever expected. Our goal for 2022 was focused on upscaling and discovery and we've learnt so much along the way and managed to get more houses fibre-ready than we thought possible at this stage without sacrificing safety or quality.
"It's likely that every home will be connected before 2026 as we are aiming for 7,000 homes to be fibre-ready by the end of this year and 15,000 by the end of 2023. So much of what we do now – whether it's learning, working, or entertainment – is online so fibre is more important than ever and is going to make a huge difference to islanders' lives. Thank you to everyone who attended the event."

*Source: FTTH Council (2014)
** Sapere Research Group 2021