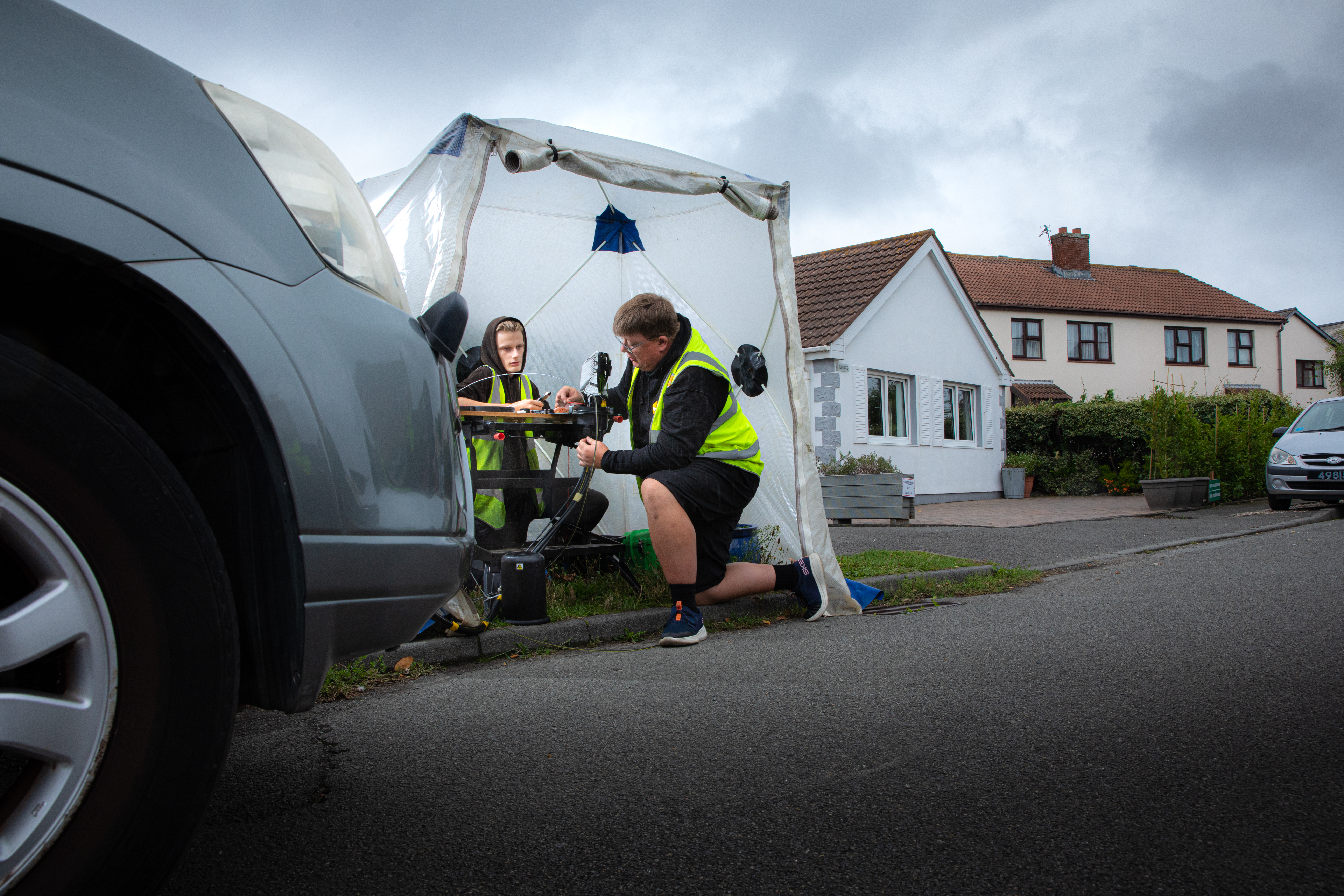 Guernsey Fibre enters next phase of roll out
After a successful pilot phase, Guernsey Fibre has officially launched. The project is directly connecting every property in Guernsey with fibre-optic broadband to provide a faster and more reliable connection for all.
The pilot phase enabled Guernsey Fibre to plan the large-scale project, test the equipment and infrastructure, and train engineers in installing the new network so that every home can be connected in the most effective way.
During the pilot phase some 2,000 homes were made ready for fibre; the next stage will fast-track the roll out and pass 700 homes every month with the new network.
Guernsey Fibre is the fastest network in the Channel Islands with speeds of up to a full 1 gigabit-per-second - that's up to 60 times faster than today's basic broadband. The new fibre network offers unmatched speeds for gaming, HD streaming, home working, and video conferencing.
Work is carried out in pockets rather than one whole parish area and the next stage will focus on connecting fibre to the big five telephone exchanges around the island and then branching out from there.
The installation will be free for islanders and the switchover process will be led in the first instance by Guernsey Fibre's Community Liaison Officers.
The island's three retail broadband providers will get in touch with eligible homeowners to offer to connect them to the new service when Guernsey Fibre reaches their area.
Guernsey Fibre represents an investment of £37.5m, £25m of which is coming from Sure, and up to £12.5m will be provided by the States of Guernsey.
The roll out is targeted for completion by the end of 2026 where all 30,000 properties in Guernsey will have unmatched broadband speeds.