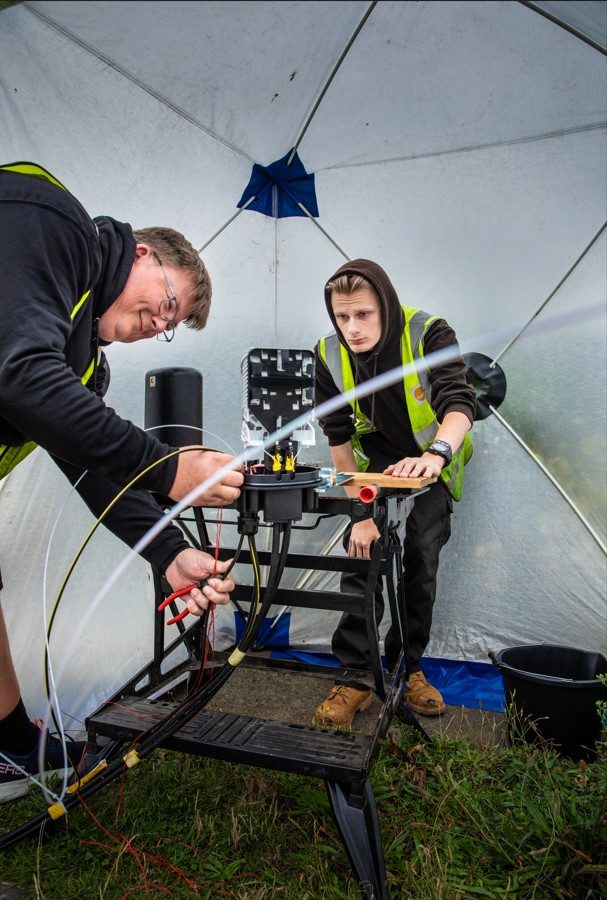 3,000 Guernsey homes now have access to fibre
3,000 Guernsey homes, more than 10% of the island's properties, can now connect to fibre broadband.
All parishes on the island now have fibre equipment installed and 700 additional homes per month are able to connect to the new network.
Guernsey's fibre network is the fastest in the Channel Islands and offers islanders ultrafast speeds of up to a full 1 Gigabit-per-second: over 60 times faster than today's basic broadband.
Working from home is slicker with fibre, streaming is buffer-free, and online gaming is enhanced. Fibre can also support multiple devices on the same network with no loss of speed.
The project represents an investment of £37.5m, £25m of which is coming from Sure, and up to £12.5m will be provided by the States of Guernsey.
All Guernsey homes will be fibre-ready by the end of 2025 – with all properties having to be connected to the new network by the end of 2026.