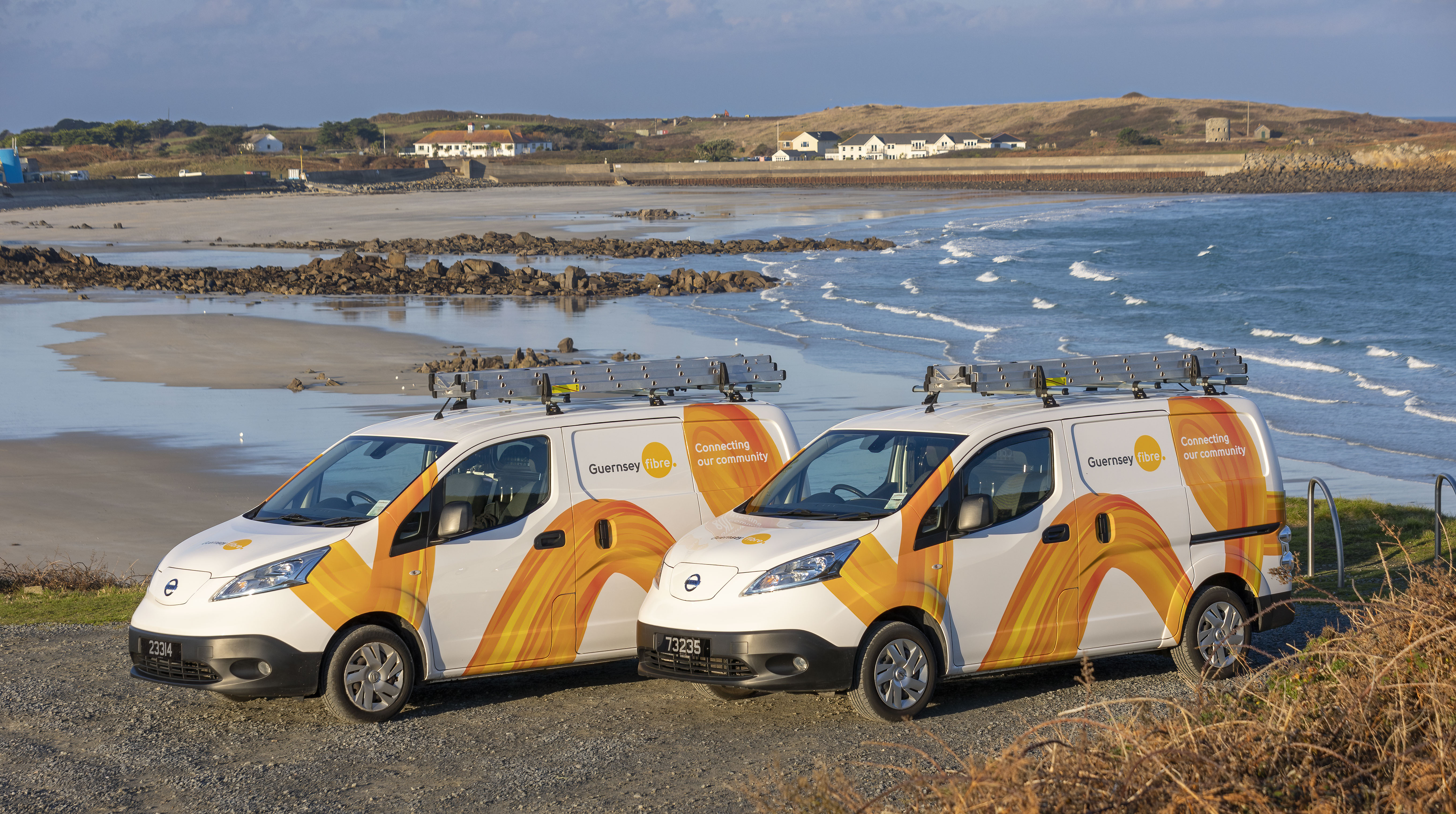 Electric vans will deliver Guernsey Fibre
Guernsey Fibre is excited to announce the addition of two electric vans as part of the project to deliver fibre to almost all of the island's properties by the end of 2026.
The new electric vans are being used as engineers build the fibre optic network and connect properties around the island.
Compared to similar-sized petrol vans, the electric vans have lower emissions, reduced noise pollution and rechargeable batteries.
The vans' fuel efficiency with lower running costs also makes them a more sustainable option
This is one way that the Fibre project is more efficient and more environmentally friendly. Fibre broadband itself needs considerably less energy to send light through a cable than what is needed to transmit an electrical signal through copper cables, so there will also be emissions savings.
The electric vans are the first of many to come into the fleet – with older vans being migrated to electric once they are end of life.
Justin Bellinger, Sure Guernsey Chief Executive, said, "Our new electric vans allow us to treat our local environment with respect as we install this game-changing network. The scope of the project has our engineers linking every property in Guernsey to the network, but this doesn't mean we can't be environmentally friendly, and our investment into these new electric vans reflects that aim."
The fibre broadband network itself uses less power than the existing copper network, as signals are sent using beams of light rather than electricity.